Moto Flash Tool is a freeware firmware flashing & FRP remove tool developed to flash any Motorola Moto Android phone easily on a Windows Computer. If you are an owner of a Moto MTK, Qualcomm Android phone then you might know how hard is to flash a Moto phone, but things are made easy with the Moto flasher tool v1.0. So, if you want to flash your Android phone without taking any risk or following any complex methods then Download Motorola Viper Team TIR FRP Removal Tool for free from the below-given link.
You can use it to flash stock firmware files on any Pixel phone quickly. With the help of it, you can also Repair or Unbrick the Moto phone, or Remove the Screen lock, FRP lock, upgrade, update, and unroot easily within just one click or without facing any error.
Pixel Flasher Tool v3.3.3 is completely compatible with all versions of Windows System, Windows XP, Windows 7, 8, 8.1, 10, 11 (x32 or 64 bit). It supports any Android 5.0, 6, 7, 8, 9, 10, 11, 12 version Pixel devices easily.
The procedure of using the Flash Tool is quite easy, all you have to do is, run the tool on your pc, select the firmware into the flash tool and click the start button, then power off and connect your phone, that's it.
More: Download Pixel Flasher Tool v3.3.3 latest Version for All Pixel phones
Download Moto Flash Tool V1.1 latest Viper Team TIR FRP Removal Tool
Download Moto Flasher Tool V1.1 latest version to your computer If you want to repair your phone easily and conveniently. Please Comment me down below regarding any issues or errors with the tool.
File Name: PixelTOOL.zip
File Size: 50MB
Download: Click ME
Pass: Droidsolution.com
Credit:
Telegram Support: Join Here
More: Download SamFirm Tool Latest Setup V3.0 Free FRP Unlock Tool
How to Use Viper Team TIR FRP Removal Tool
Download Moto Flash Viper Team TIR FRP Removal Tool to your PC
Download stock firmware to your PC
Then extract Stock Firmware and Flash tool to your PC
Now you will be able to see the next setup files:
Run Mototool.exe to Launch the program:
The Flash Tool is launched, You'll Be Able to Find another window: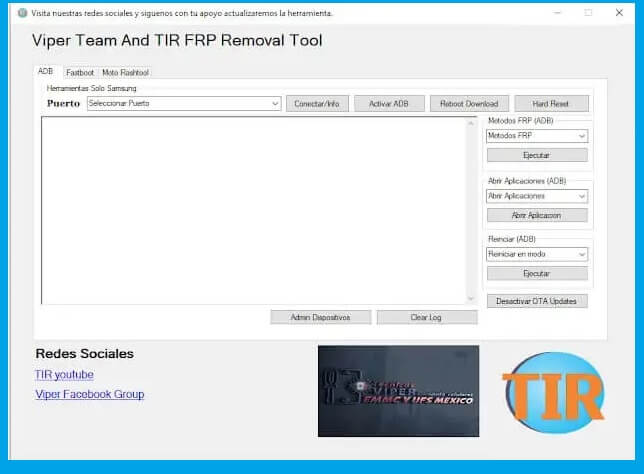 Reboot Download
Hard Reset (Factory Reset)
FRP Removed in ADB Mode (FRP 2022, Old Method FRP)
MTP Browser
Reboot ADB
Deactivate OTA Updates
Bootloader OEM Unlock
Recover Bootloop
Format Userdata and Cache
XML Flash File Select
Flash
Bootloader OEM Unlock
Click the Select button:
Locate the firmware file on the tool:
Now connect your device to the PC
Don't forget to install USB driver if you haven't installed it yet.
Click the Flash button:
It takes some time
Once the flashing process is completed, now you can see the PASSED message on the tool.
Now, Close the tool then Disconnect and power on your phone.
Done.
Read More: S-TECH MTK Tool v5.0 Download Latest Added Qualcomm & MTK Free