Realme FRP Code is an emergency shortcut security code that lets users bypass any Realme Android smartphone's Google FRP account lock in just a few seconds. If you own a Realme phone and it is stuck on the FRP Google lock verification screen, these emergency FRP codes can help you to unlock the device. In this tutorial, I will share with you all Realme Emergency FRP Codes Latest along with Realme FRP English and Chinese codes.
Realme FRP Codes can be used to unlock Realme Android 5, Realme Android 6.0-6.1, Android 7.0- 7.1.1, Android 8.0-8.1, Android 9.0-9.1, and the last Android 10 version devices easily. Please note, that these codes can't be able to unlock the latest Realme Android 11, and the latest Realme Android 12 ColorOS-powered device.
FRP means factory Reset Protection and it is added on every Android 5.0, 6.0, 7.0, 8.0, 9.0, 10, 11, and 12 versions. It can be enabled automatically whenever a user added a Google Account on the phone. Once it is enabled then it protects the device from unauthorized access after the Factory reset.
After the factory reset process, you have to log in with the same Gmail account that you set up on your phone before the factory reset. In case, if you also forget the login ID and Password then Droidsolution.com gives you a free safe solution to bypassing Google Account from your phone.
Read More: SamFw FRP Tool v2.8 Download – Samsung Android FRP 9, 10, 11, 12 ADB Enable Tool
All Realme FRP Unlock Code 2022 List:
These are the latest unlock FRP codes we listed below, which you can use to unlock the phone quite easily. If not work please Comment me down below.
Realme FRP Code English: *#813#
Realme FRP Code Chinese: *#812#
Check Out: OPPO Qualcomm Tool V1.3 GSM Sulteng Download (Unlock FRP, Factory Reset)
How to Bypass FRP
Choose the language that you prefer.
Connect your device to WIFI.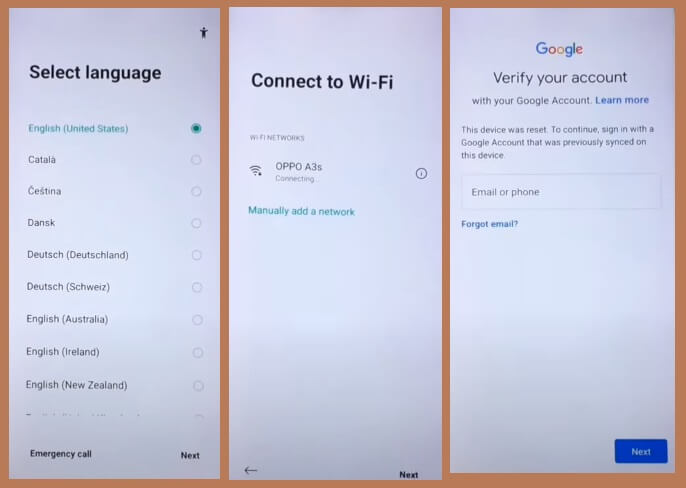 Connect wifi, then return to the Welcome Page.
Press on the Emergency Call.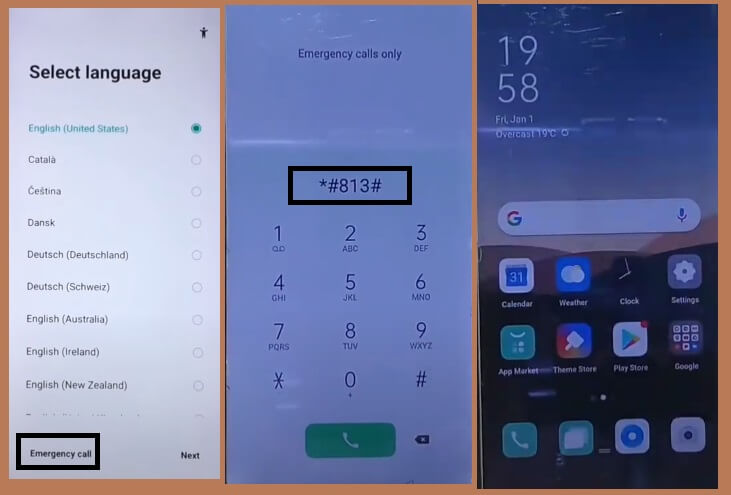 Now dial

Realme: *#813#
Realme: *#812#

Click the OK button.
Wait for 10s Seconds
Then you can see the Home screen.
Next, navigate to Settings =>>> About Phone and tap 8-10 Times on Build Version.

The message "You are now an enable developer" will appear.

Back to the settings menu =>> Additional Settings=> Developer Option=> Enable OEM unlock and USB Debugging.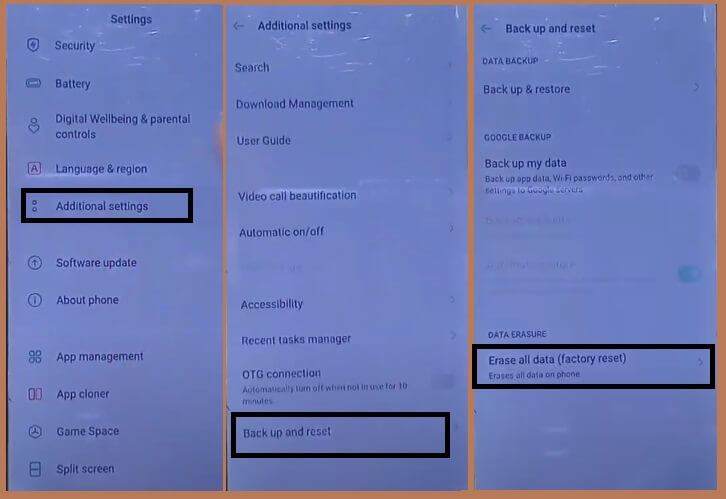 You can go back to Settings Home=> Additional Setting=> Backup & Factory recovery=> Erase all data.
Wait to turn on the phone.
Complete all the initial setups.
That's it.
Read More: Oppo Emergency FRP Code | Latest All Oppo FRP Code Unlock Bypass Free