Muslim Odin Tool v3.0 is the latest version released by Ali Hassani. It enables Android users to deactivate FRP Google accounts verification locks on any Android phone running any version of Android. It's usually paid software but telegram RETEX made it available for free. So, If you searching for an FRP Bypass program to unlock the FRP partition from your Samsung, HUAWEI, LG, itel, Oneplus, Xiaomi, Infinix, VIVO, Sony, Motorola, Nokia, HTC, OPPO, Tecno, ZTE phone then here you have come into the right place. In the following topics, I share with you the link to Download Muslim Odin Tool v3.0 Crack with loader Latest Full Version Free from the below-given link.
Muslim ODIN Tool v3.0 is completely compatible with all versions of Windows System, Windows XP, Windows 7, 8, 8.1, 10 (x32 or 64 bit).
FRP mean factory Reset Protection and it added on every Android 5.0, 6.0, 7.0, 8.0, 9.0, 10 versions. FRP is automatically enabled when a user added a Google Account for the very time to their phone. Once it is enabled then it protects the device from unauthorized access after the Factory reset.
After the factory reset process, you have to log in with the same Gmail account that you set up on your phone before the factory reset. In case, if you also forget the login ID and Password then Droidsolution.com gives you a free safe solution to bypassing Google Account from your phone.
More: Download Realme Flash Tool for Windows – All Versions
Download Muslim Odin Tool v3.0 Crack Latest FRP Full Version Free
To repair your phone successfully you have to download the Miracle Box 2.82 with loader Tool to your computer first. So, check below you will get the link to download the file.
File Name: MuslimFRP_TOOL V3.0.zip
File Size: 50MB
Download: Muslim FRP TOOL + Loader
Pass: DROIDSOLUTION.COM
Credit: Retex

More: Download SamFirm Tool Latest Setup V2.1 Free FRP Unlock Tool
How to Use Muslim Odin Tool v3.0
Double click to launch modin.exe as administrator.
Double click to run Muslim Odin v3.0 By Ali Hassani +212676866794.exe as an administrator.
Copy the HWID
Do not close this window.
Open Telegram & Search for Retex
Run /Start to run the Bot
Paste in the HWID code, then Click Send
Click to open the link. the Open Link
Click Free Download , and generate an Unlimited Link and click Download
Then click on the Online button until you have access to the FRP tool that is installed on your PC.
Now , connect the Android smartphone to your personal computer. Choose All Mobile FRP LMTSfH.
Be sure that you connect the Android phone to Wi-Fi networks, and then connect it to your computer.
You must send the URL you want to gain access the FRP device to lock .
Click the Start FRP MTP in the browser.
This means that you can Bypass Gmail account FRP on the Android device.
If you fail to succeed using the tool, then follow the steps below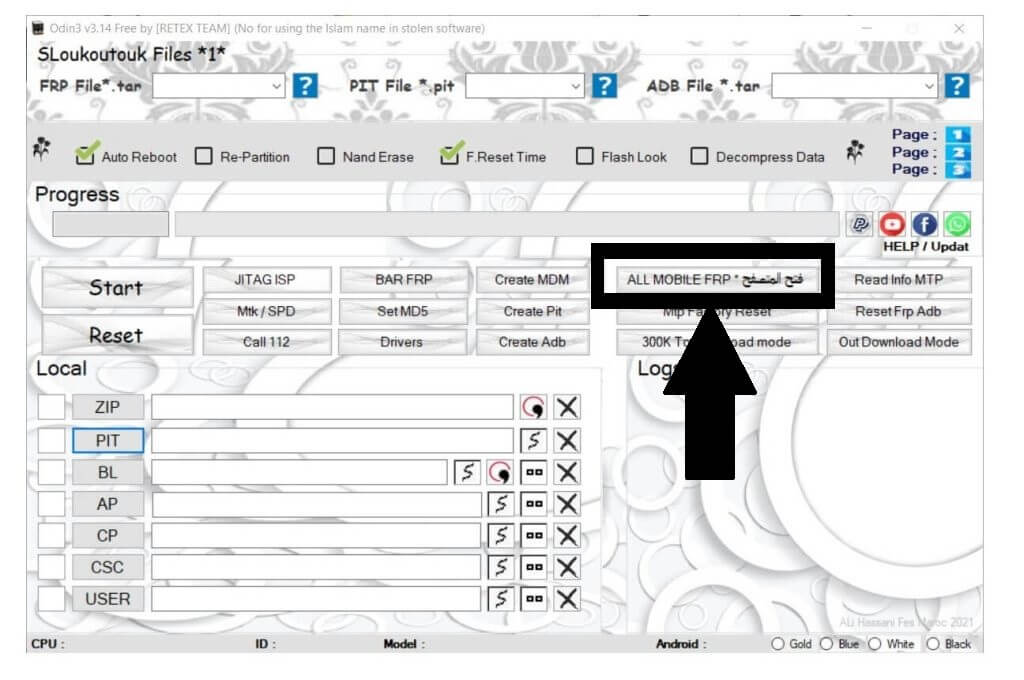 The solution to Fix Muslim ODIN Failed Problem
Find %temp%, then browse through the directory.
Eliminate all files
If the file hasn't been deleted, the file, then you can skip it.
Open a CMD Window
Copy and paste this phrase by typing: bcdedit/setTESTSIGNING ON
Copy and paste this text to: bcdedit/setnointegritychecks
Find Run and then click it open.
Gpedit.msc and click OK. gpedit.msc and then click OK
Administrative >> System
Driver Installation.
Code signing for device drivers.
Click OK to activate the feature.
Then, restart your computer.
Read More: Oppo Realme QcomMtk Driver Latest New Version Free Download for Windows